لعبة Rocket Carz Racing – Never Stop v1.02 Mod
محاكاة للسباقات الحقيقية من السيارات القديمة مع محركات للصواريخ! لا للعجلات ،و لا حدود الأسفلت
فقط تدفق الهواء و قوة المحركات النفاثة.
قم بالقيادة لسيارتك الفريدة والسريعة من خلال حركة المرور للسيارات الرجعية المعروفة.
قم باختيار سيارتك المفضلة لتكون المتسابق الأسرع بين أصدقائك!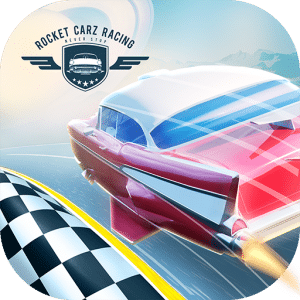 لعبة Rocket Carz Racing – Never Stop v1.02
File size
95 MB
Requires Android
5.0 and up
Real racing simulator of vintage cars with rocket engines! No wheels, no asphalt limits, only air flow and power of jet engines.
Drive each of your unique and super fast car through traffic of most known retro cars.
Pick your favorite car and be the fastest and furious racer among your friends!
KEY FEATURES
– Stunning 3D graphics
– Smooth handling simulation of your rocket car
– Build and drive your dream vehicle with custom parts
– Online Leaderboards and Achievements
– Exterior and interior camera views
– Compare scores of each car with friends on Facebook
– Upgrade car turbo jet engine and burn the asphalt
GAMEPLAY
– Tilt to steer
– Touch Gas button to accelerate
– Touch Brake button to slow down
– Touch Jump to jump over cars
– Touch Nitro to accelerate
TIPS
– The faster you drive, the more scores you get
– When driving on high speed, overtake cars closely to get scores, coins and XP
– Get your daily bonus every day, multiply your bonuses with every consecutive visit
*